Tax Attorneys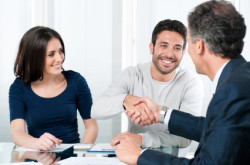 Resolving your tax debts and other tax issues can often seem like an impossible task, but at David B. Newman, LLC, our tax attorneys can help you fix just about any kind of tax problem, no matter how large or small. We offer effective and lasting tax debt solutions to individuals and business owners in the Raleigh area, and our expert tax lawyers are always ready to tackle your issues and find you the best possible solution. If your tax situation has gotten so bad that you're facing levies, liens, wage garnishment, or other tax-related consequences, you need to call the tax attorneys at David B. Newman, LLC, right now. We'll take the responsibility of sorting out your tax-related difficulties off your hands. Call us today to get started and get a free no-cost consultation!
Professional Tax Lawyers
The tax law attorney professionals at David B. Newman, LLC, are dedicated to helping Raleigh-area clients eliminate their tax problems and related financial issues. Our professional tax attorneys have 40 years of experience, and that means we have the expertise necessary to ensure that your tax problems are efficiently and effectively resolved. When you need an experienced tax attorney to help alleviate the stress caused by tax debt, contact David B. Newman, LLC, right away. Our competent, qualified experts can handle all your tax problems, so don't hesitate to turn to us when you have back tax issues or other tax-related woes. 
As a family-owned tax resolution firm, we understand how pressure from the IRS and state tax officials can turn your life upside down. Fortunately, the tax attorney team at David B. Newman, LLC, is ready and able to help you get your financial life back on track. We want to make the confusion, worry, and anxiety of owing back taxes, planning to start up a new business, or dealing with an uncertain financial future a thing of the past, and we'll do everything in our power to make sure this happens for you. We can help work out a viable solution to resolve your tax debts and free you of the financial burdens of outstanding tax. Rather than put off dealing with your tax issues any longer, let our licensed and insured tax lawyers take over and make things easier on you. 
Personalized Tax Solutions
We understand that no two individuals or businesses have the exact same tax situation, and that's why David B. Newman, LLC, is here to make certain you get the tax solution that's right for your specific circumstances. Our lawyers can help you with:
Stopping wage garnishment
Applying for penalty abatement
Releasing bank levies
Resolving IRS liens
Filing an offer in compromise
Claiming innocent spouse relief
Negotiating installment agreements
Offering representation for tax audits
And so much more!
Whether you need help filing back taxes or you need to appear in federal tax court, our tax law attorneys are your resource for securing the most favorable outcome. From your first no-cost consultation to putting the signatures on the final paperwork, David B. Newman, LLC, is here to guide you through the whole process of solving tax problems. You can rely on us for in-depth understanding of the legal issues related to state and federal tax regulations, superior customer service, and so much more. Call or e-mail us right away to experience the sweet relief our tax law attorneys can offer! 
tax attorney
tax attorney in
tax lawyers
attorney taxes
tax law attorney