IRS Tax Penalties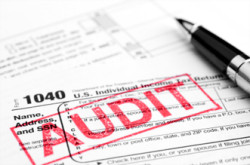 Are you being hit with major tax penalties because you failed to file or pay by an IRS deadline? If your tax bill has begun to grow exponentially due to IRS penalties, then you need to call on the tax resolution pros at David B. Newman, LLC. Our tax penalty experts are here to ensure that you no longer have to suffer from loss of property or wages due to income tax penalties. We offer professional tax help and advice for both individuals and business owners in the Raleigh area, and we can't wait to discuss your tax problems with you. Get in touch with our team today, and you may be able to say goodbye to tax fines and penalties for good!
At David B. Newman, LLC, our tax specialists are well versed in a wide range of different tax issues, and we can use our expertise to help you deal with:
Wage garnishment
Bank levies
Tax liens against your assets
And other government actions!
When your finances are suffering due to tax penalties, the worst thing that you can do is wait to get help. The longer you go without filing your back taxes or paying what you owe, the more IRS penalties you'll receive. Over time, you'll find yourself in a position where paying your total balance is impossible, and you could potentially end up losing your assets. This is where the tax lawyers at David B. Newman, LLC, can help. With one of our tax penalty experts by your side, you won't have to worry about crippling tax fines and penalties any longer. Instead, you can get on the road to financial recovery and make your tax problems a thing of the past.
Tax Penalty Pros Available 24/7
The IRS penalty abatement pros at David B. Newman, LLC, are available to help you with tax issues 24/7. As a family-owned tax resolution company, we know how damaging IRS penalty accrual can be to your financial situation, and that's why we're committed to helping you work out your income tax penalty issues as soon as possible. Whether you're suffering from a tax penalty for underpayment or a late tax penalty for not filing your returns on time, our IRS penalty specialists will work with you to find the best possible solution. We'll analyze your situation carefully to determine if you qualify for penalty abatement, and we'll help you to understand your options for tax settlement. To learn more about how we can help you deal with income tax penalties, call or e-mail David B. Newman, LLC, today. We offer free estimates and service designed to meet your unique needs, so there's no reason to delay!
tax penalty
tax liens
tax penalties