Business Tax Problems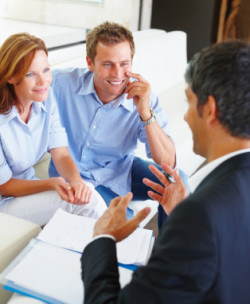 Are you suffering from income tax problems related to your business? Do you need business tax help to ensure that there are no roadblocks to the future success of your business? No matter what type of tax problems your business is suffering from, you can count on the tax resolution pros at David B. Newman, LLC, to help resolve your corporate tax problems. We solve business tax problems for business owners in Raleigh and nearby areas, and we can't wait to help you get your company back on track. To benefit from our tax problems help, call or e-mail our tax attorneys today!
If your business is facing tax troubles, getting business tax help right away is the best thing you can do to prevent long-term damage. At David B. Newman, LLC, we understand how important it is to deal with business tax problems quickly and effectively, and you can count our tax resolution team to work hard to find an effective solution to your tax troubles. We provide a wide range of services designed to combat your company's tax problems, including:
Tax return preparation
Back tax filing
Payroll tax help
Accounting services
Tax settlement assistance
Business tax planning
And so much more!
No matter what the source of your company's income tax problems might be, you can trust that our licensed and insured tax attorneys will be able to get to the root of them and find an effective solution. We have 40 years of experience offering business tax help to local companies, and we're ready to offer you our extensive expertise and bring you on board as one of our satisfied clients.
Payroll Tax Problems
Is your business currently suffering due to payroll tax problems? Are you worried that payroll issues are going to cause major tax problems in the future? If you have any concerns related to payroll issues, turn to the company tax relief experts at David B. Newman, LLC. Whether you misclassified an employee, failed to pay your payroll taxes, or filed them incorrectly, you can rely on our business tax relief specialists to unravel the issue and get your company back on track. Don't pay payroll tax penalty after payroll tax penalty when our services are just a phone call away. Get in touch with David B. Newman, LLC, today to get the payroll tax help you need to keep your business running strong!
corporate tax
tax problems
small business tax
tax resolution