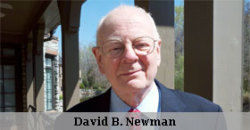 Are back taxes making it difficult for you to keep up with your financial responsibilities? Do you need a tax attorney to help you set up a new business? Is a complicated tax return giving you a headache? For these and other tax issues, you can turn to the tax attorneys at David B. Newman, LLC. Whether you're experiencing tax problems as an individual or as a business owner, you can count on our tax consultants to offer you superior customer service and top-quality results. From help with payroll tax problems to assistance with tax settlement options, we're the tax relief specialists you can rely on to help you solve tax issues of all varieties. Call or e-mail us today to benefit from our expert tax relief solutions!
40 Years of Experience
Licensed and Insured Tax Attorney
24/7 Availability
Tax Resolution Pro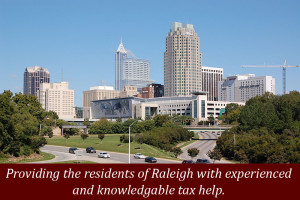 Serving Raleigh and environs, David B. Newman, LLC, provides back tax help, penalty abatement, and other tax resolution services to residents and businesses throughout the area. We're pleased to extend our services to clients in Clayton, Durham, Greensboro, High Point, Holly Springs, Wendell, and Winston-Salem. When you need reliable tax resolution services that you can truly depend on, we're the tax lawyers to trust for effective resolutions. Rather than let the burden of tax problems weigh on your shoulders, seek out the help of our seasoned tax consultants. There's no tax problem too large or small for our team to handle, so do yourself a favor and leave your tax troubles in our capable hands. We'll explore all of your options and work with you one on one to determine what the best possible solution to your issue is. With our help, you'll be able to overcome the burden of tax-related troubles and ensure a better financial future for your family or your business.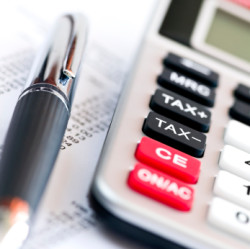 As a family-owned tax resolution provider, David B. Newman, LLC, understands just how tough it can be to get through day-to-day life with tax burdens weighing on your mind. That's why we're committed to being there for our clients whenever they need us most. We're proud to offer tax resolution service 24/7, so that our clients don't have to live under the heavy burden of unpaid tax debt a moment longer than necessary. Whether you need accounting service to help set up a new business or you're looking for help applying for a tax settlement, we'll respond to your situation quickly and professionally. For help with both state and federal tax concerns, we're your best bet for timely, effective service.
For your security and peace of mind, David B. Newman, LLC, is fully licensed and insured. Thanks to our 40 years of experience in the industry, we can provide you with some of the most comprehensive tax relief in the Raleigh area. Whether you have business tax debt that's giving you grief or you need assistance filling out your individual tax return, our tax attorneys are ready and willing to offer you professional tax help. Get in touch with us right away to get your tax issues under control!
We can be reached via phone or e-mail, and we provide 24/7 service for your convenience.
David Newman is an attorney admitted to practice in New York State, and he can practice tax law in the State of North Carolina.